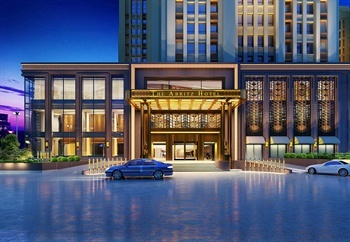 The Changchun Oriental Yuehua Hotel provides a great place for travelers to relax after a busy day. Visitors to Changchun will find that the Changchun Oriental Yuehua Hotel is a fantastic accommodation choice.
The hotel is conveniently located just 4km from Changchun South Railway Station and 45km from Changchun Longjia International Airport. In addition, Diantai Street Station Metro Station is just a short walk away. Seeing Changchun's sights from this hotel is easy with Zheyou Mountain, Zhongtai Ocean World and South Lake Park all close by.
This hotel makes a great place to kick back and relax after a long day of sightseeing. This Changchun hotel provides parking on site.
There's never a dull moment at this hotel, our guests indicate that the facilities are excellent. This hotel is a popular accommodation for guests traveling for business.